Coffee Studio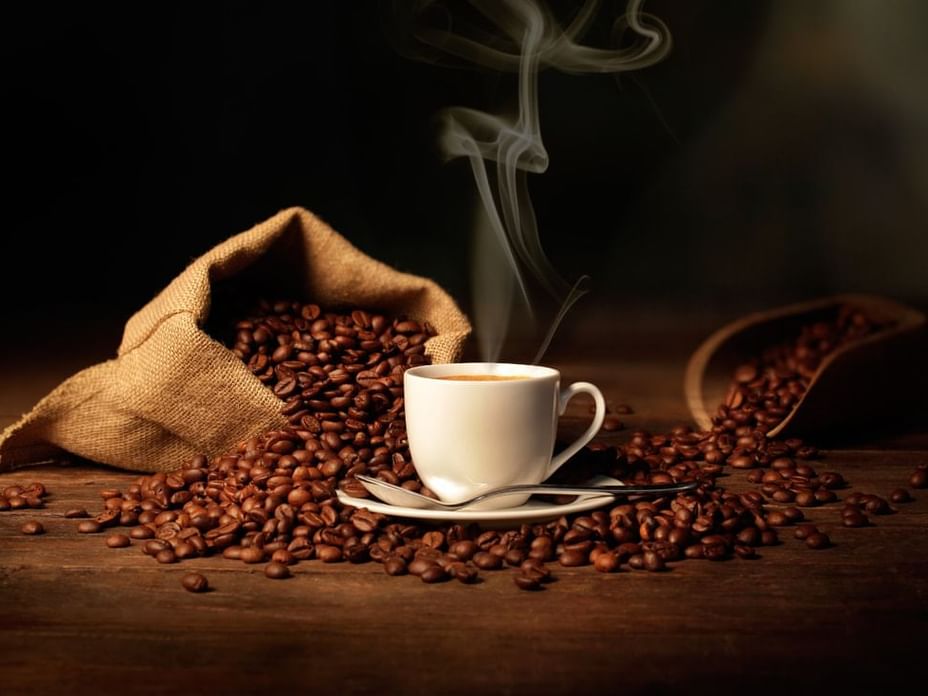 Brewing Masterpiece Coffee each morning! Start your day with our fresh roasted coffee, latte's cappuccinos or anyone of our barista's daily creations. The Coffee Studio features a wide selection of artisanal bakery items including scones, pastries and fresh bakery breads. Hot specialty breakfast items compliment your breakfast experience.
Open each morning at 6 a.m. you can enjoy your morning coffee in our courtyard or garden terrace. The Coffee Studio is mastering the art of fresh coffee every morning.
Monday – Sunday 6:00 a.m.