About Us
Sitting proudly on West Peachtree in the heart of Atlanta's Cultural Arts District is the boutique Artmore Hotel. Formerly the Granada Suites Hotel, the Artmore is the reinvention of a historic architectural landmark building in the heart of Midtown. An independent boutique hotel, the Artmore prides itself on delivering a personalized guest experience unmatched among boutique hotels in Atlanta.
Our 92-Year-Old Boutique Hotel in Midtown Atlanta
The scope of our 98-year-old hotel's most recent renovation began with a meticulous restoration of the building's Spanish Mediterranean façade. Just inside, the lobby has been transformed into a stylishly designed gathering spot highlighted by the Studio Bar & Cocktail Garden, a space that inspires the senses through sight, sound and touch.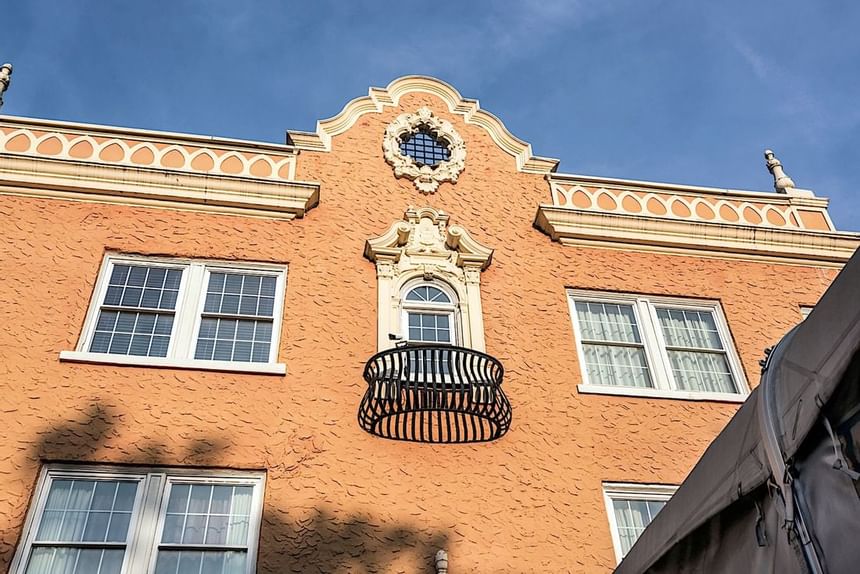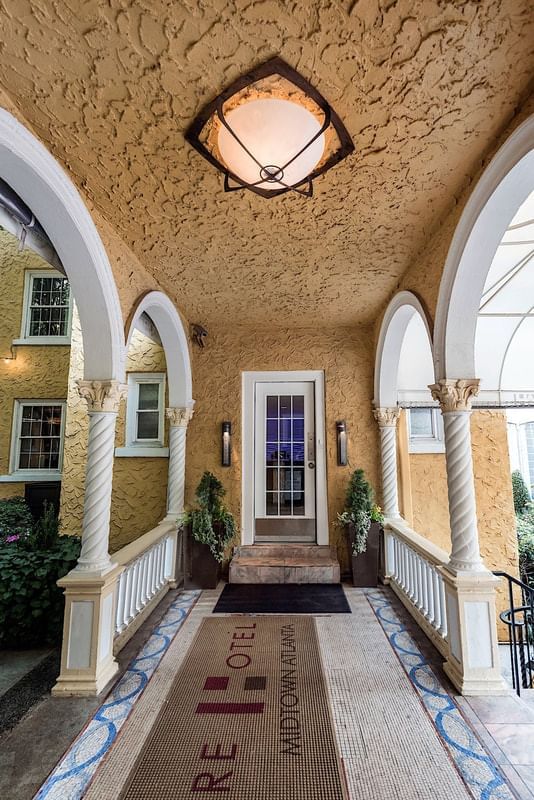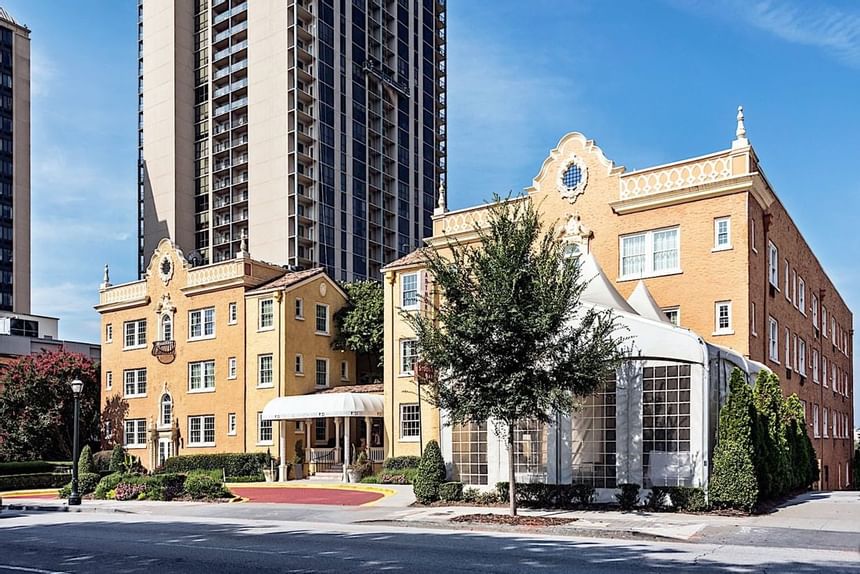 Our Philosophy
Nowhere in the West Peachtree Corridor is there a place like the Artmore, where one can find a sincere kinship to the Atlanta artistic community. For corporate events, special occasions and relaxing getaways, the hotel effortlessly provides a warm, inviting and authentic setting. Our staff goes to great lengths to practice what is rapidly becoming a lost art — offering personalized service to every guest we host. Historic yet contemporary, the Artmore is the hotel that Atlanta has been waiting for, a destination that is redefining the art of southern hospitality one guest at a time.
Solid value for both the business and leisure traveler
The new reception area features a large sculptural wall bathed with soothing colors that evolve by the moment. With its fountain and fire features, the outdoor Courtyard serves as an urban sanctuary in the center of the hotel. In addition to completely refurbished guest rooms and suites, the Artmore features a refreshed meeting space with 46-inch flat-panel screen televisions. Surprisingly, this is all being offered at rates that are keyed into today's economy while providing a solid value for both the business and leisure traveler.